For information about the city of Brisbane:
http://www.ourbrisbane.com/visitors/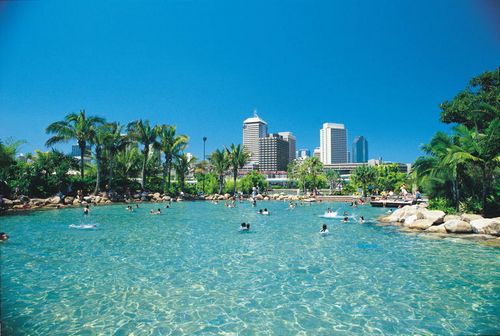 "The city of Brisbane is a modern and diverse subtropical metropolis. As Queensland's capital city, Brisbane offers visitors a stimulating city experience in a warm, friendly and relaxed environment."
http://www.totaltravel.com.au/
Exert from http://www.qut.edu.au/about/lifebris/
Brisbane is a unique blend of the old and new. At its heart, beautifully restored sandstone buildings provide a delightful backdrop to the city's glass towers. The inner city clusters around the loops of the Brisbane River, connected to leafy, open-skied suburban communities by riverside bikeways.
Brisbane residents enjoy a wide range of landscapes and lifestyles including ultra-modern shopping centres, pedestrian malls, alternative culture clusters, up-market commercial precincts and the South Bank Parklands. With over 1000 parks and gardens and the riverside Botanic Gardens at its centre, Brisbane is a green city.
The world-famous Gold Coast lies just to the south and the peaceful Sunshine Coast to the north, with easy access to a variety of natural attractions and scenery including beautiful Moreton Bay, rainforests and rolling rural landscapes.