Speakers + Schedule
The Institute of Communication Design at Massey University is proud to host the 2010 Interactive Entertainment conference. The theme this year is:
The Fish of the Day
In this current economic client of uncertainty, we see a convergence of innovative minds, creative solutions and emerging technologies enabling change. IE2010 will cover how PLAY can contribute to both major and minor challenges we are facing in these roaring times. What can we learn from being inventive and playful? And how can interactive entertainment contribute towards facilitating these changes? What do we need as designers, developers, critical thinkers and researchers to consider, bring in, promote when faced with these challenges? What is the role of play in future scenarios? This conference is open to all creative and technological disciplines.
International Keynote Speaker – Katie Salen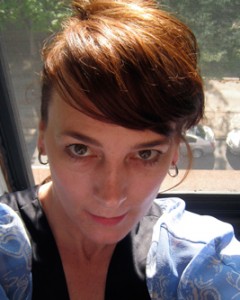 Katie Salen is a game designer and Professor of Design and Technology, and Director of the Center for Transformative Media at Parsons the New School for Design. She is also the Executive Director of a non-profit called the Institute of Play that is focused on games and learning, as well as the founder and Executive Director of Design of Quest to Learn, a new 6-12th grade public school in New York City. The school uses a game-based learning model and supports students within an inquiry-based curriculum with questing to learn at its core. Katie is co-author of Rules of Play, a textbook on game design, The Game Design Reader, and editor of The Ecology of Games: Connecting Youth, Games, and Learning, all from MIT Press. She holds research grants from the Gates foundation, the Macarthur Foundation, the Robert Wood Johnson Foundation and Intel, and has been collaborating with David Birchfield and Mina Glenberg-Johnson from Arizona State University on a project focused on embodied play in mixed reality environments. Her non-profit runs an afterschool program focused on immersing middle school youth in design, technology, and global collaborations via physical computing expertise, and once co-designed a karaoke ice cream truck driven by a squirrel. Katie was lead designer on Gamestar Mechanic with Greg Trefry, and has been involved in the design of slow games, online games, mobile games, and big games. http://www.gamersmob.com
National Keynote Speaker – Joe Bleakley QSM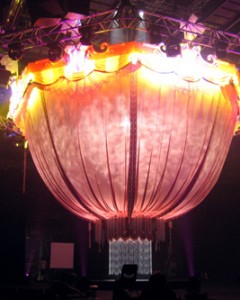 Joe Bleakley has been a leading creative force in the New Zealand film and television industry over the past 30 years. His work as Art Director for the "Lord of the Rings" trilogy and Peter Jackson's remake of "King Kong" earned him numerous production design nominations and an Art directors guild(USA) award in 2002 for his work on the Two Towers. He was the production designer for "Eagle vs Shark and is a strong contender in the annual 48 hour film festival producing a trilogy of quirky films acted entirely by Mice. Joe is also a well-known theatre designer and has staged many large live events and productions including the Wellington Sun festival, The confidence playground for Capital E the World of Wearable Arts show and the Aviation Heritage center at Omaka. Most notably he was concept designer for the Opening and Closing Ceremonies of the 1990 Commonwealth Games. As a result of the success of the event he was awarded a Queens Service Medal for public services. Currently he has in development in interactive theatre production Faustroll, which illustrates the transition from the mechanical to the quantum universe. This project is supported by Smash Palace a collaborative fund between Creative NZ and MoRST
Schedule
Sunday 21 November
1-3PM Play Walk - Join us for a walk through Wellington City to explore play in the urban landscape. FREE for full conference attendees.
Starts at College of Creative Arts, Old Museum Building. Facilitated by Antony Nevin, email a.nevin@massey.ac.nz to book a place.
Monday 22 November – Academic Focus
Venue: Tea Gardens, Old Museum Building, (Block 10) Massey University, Buckle St, Wellington
8.30am – Registration opens
9.00am – Mihi by Ross Hemera, welcome by Chris Bennewith and opening by Aukje Thomassen
9.30am – Keynote lecture by Prof. Katie Salen – Parson's New School of Design, New York
11.00am – MORNING TEA
11.30am – Paper session chaired by Yusuf Pisan (UTS)
Elective Music Students Experiences with Jam2Jam, Andrew Johnston
Exhibition talks:
Playing the Museum: towards a rationale for games in exhibition design, Anton Berndt
Interactive memories within museums, Tanya Marriott
Project presentations, Roshan Patel, Karl Thiart

12.30pm – LUNCH
1.30pm – Paper session chaired by Erik Champion (Massey University)
Building Better Bad Guys: A New Framework for Game AI Design David Conroy and Peta Wyeth
Sketch Interaction in Real Time Strategy Games Elwyn Benson and Peter Andreae
Playing in Traffic: pervasive gaming for commuters Kah Chan
3.30pm – AFTERNOON TEA
4.00pm – Paper session chaired by Gray Hodgkinson
Towards the Problem of Maintaining Suspense in Interactive Narrative Yuliya Khrypko and Peter Andreae
Constructionist learning through serious games Kah Chan
5.00pm – Exhibition opening and closing of the day by Aukje Thomassen
Exhibition talks:
Exhibition: More Than A Craze: Photographs of New Zealand's early digital games scene Melanie Swalwell
Face to Face: meeting histories on the street Caroline McCaw
AUT student presentations

5.30-9.00pm – Networking dinner
Tuesday 23 November – Industry Focus
Venue: Tea Gardens, Old Museum Building, (Block 10) Massey University, Buckle St, Wellington
8.30am - Registration opens
9.00am – Opening and welcome by Erik Champion
Keynote lecture by Joe Bleakley
10.30am – MORNING TEA
11.00am – Demonstration chaired by Karen Curley in Spatial Design Area
Up with the Play Stuart Foster, Sven Mehzoud and Rodney Adank
12.00pm – LUNCH
1.00pm – Exhibition tour by Tanya Marriott
Talks by:  Joe Bleakley, Joel Schroyen, Melissa Hartwick & JoAnne Tay
1.30pm – Industry Panel chaired by Prof. Katie Salen and Erik Champion
Jared Forbes- Lumen Digital
Timothy Grieg – Collective Noun
Minty Hunter- Nectarine
Colin Phillips – Base Two
2.30pm – Closing by Aukje Thomassen
3.30pm – AFTERNOON TEA
4.00pm - ENDS