In-Cooperation with
ACM SIGs ART, CHI, GRAPH and WEB

Conference Sponsors









What a great conference IE2005 has been!
Please see Post-Conference section for pictures, videos, blogs, links, and press about IE2005.
IE2005 Program
IE2005 Newsletters

Please see the venue section for the location of the building and rooms.

The Game Room is the place where conference delegates can relax and socialize during the conference. The room will be fully equipped with Xboxes, Playstation 2's, GameCubes and projection screens. The room is run by the Electronic Gamers Guild, and all of the consoles come equipped with the latest in games as well as many old classics. The Game Room is open on all days of the conference from 12.00-18.00, however, upon demand it will remain open for as long as necessary in the evening! On Friday the 25th, the official conference Games Night will take place in the Game Room from the end of the last talk and at least until 21.00 - or when the last frag has been landed. There will be tough competitions and prizes to be won. Join the fun and challenge your colleagues. Please see the venue section for the location of the game room.


Wednesday, November 23






Thursday, November 24






Friday, November 25





9:30-10:30 Invited Speaker: R. Michael Young
Building blocks for a computational model of interactive narrative
10:30-11:00 Coffee -- Sponsored by NSW Department of State and Regional Development

11:00-12:30 Morning Sessions

12:00-21:00 Game Room with XBOXes, Playstation 2s and GameCubes available. Game Room will stay open past 21:00 if there is demand.
12:30-14:00 Lunch

14:00-15:00 Life After Wartime 'dramatic database'
Ross Gibson

15:00-15:30 Coffee

15:30-17:00 Afternoon Sessions

17:00-17:15 Closing Remarks

17:15-... Join us in the Game Room, challenge your colleagues, win prizes. Game room will be openm until 21:00 and possibly later based on interest.
Invited Speakers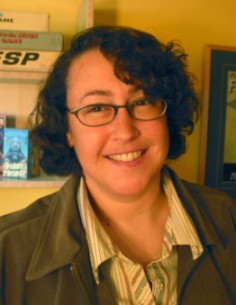 Tracy Fullerton
Tracy Fullerton is a game designer, educator and writer with over a decade of professional experience. She is currently an Assistant Professor in the Interactive Media Division of the USC School of Cinema-Television where she serves as Co-Director of the new Electronic Arts Game Innovation Lab. Tracy is the author of Game Design Workshop: Designing, Prototyping and Playtesting Games, a design textbook in use at game programs worldwide.
Prior to joining the USC faculty, she was President of the interactive television game developer, Spiderdance, Inc. Spiderdance's games included NBC's Weakest Link, MTV's webRIOT, The WB's No Boundaries, History Channel's History IQ, Sony Game Show Network's Inquizition and TBS's Cyber Bond. Before starting Spiderdance, Tracy was a founding member of the New York design firm R/GA Interactive. As a producer and creative director she created games and interactive products for clients including Sony, Intel, Microsoft, AdAge, Ticketmaster, Compaq, and Warner Bros. among many others. Notable projects include Sony's Multiplayer Jeopardy! and Multiplayer Wheel of Fortune and MSN's NetWits, the first multiplayer online game show
Tracy's work has received numerous industry honors including best Family/Board Game from the Academy of Interactive Arts & Sciences, ID Magazine's Interactive Design Review, Communication Arts Interactive Design Annual, several New Media Invision awards, iMix Best of Show, the Digital Coast Innovation Award, IBC's Nombre D'Or, and Time Magazine's Best of the Web. In December 2001, she was featured in the Hollywood Reporter's "Women in Entertainment Power 100" issue.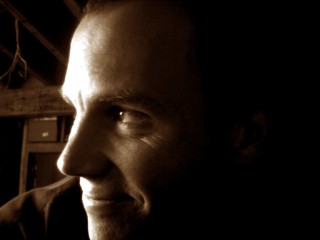 Mark Meadows
Artist-in-Residence Xerox-PARC, Stanford Research Institute, Lucasfilm, Sony Pictures, and Microsoft Mark Stephen Meadows (also known as pighed) works at the point where visual art, literature, and computer interactivity coincide. He has spent time at Xerox-PARC as Artist-in-Residence, Stanford Research Institute, and has co-founded three companies that relate to artificial intelligence, interactive narrative, or virtual reality.
His 3D animation and interactive designs have been flown by a list of companies that include Lucasfilm, Sony Pictures, and Microsoft. Since 1987 he has been selling his artwork in galleries and museums throughout the United States and Europe, with his work winning awards that include the Ars Electronica Golden Nica, and The Cooper-Hewitt National Design Museum's highest honors.
In 2002 he wrote, Pause & Effect; The Art of Interactive Narrative and he is currently writing a book on AI, AE, and the roles interactive characters play in emerging forms of narrative. In 2004 he founded Area10, a company that makes characters interactive. He is currently working as creative director on a 3-part video game that includes the creative talents of one the world's foremost architects, Frank Gehry, and one of the world's most influential bands, Radiohead. Mark sits on the advisory boards of three corporations and an art school involved in everything from artificial intelligence to painting to virtual architecture. Clients include AT&T Research Labs, Granada Entertainment, Intel, Metropolitan Museum of Art, Microsoft, Oracle Corporation, Sony Online, and The Santa Fe Institute.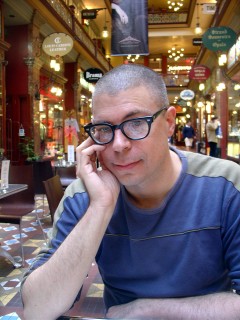 Mark Pesce
Mark Pesce is the co-creator of the Virtual Reality Modeling Language (VRML) - the first 3D interface to the internet - and the founder of the Interactive Media Program at USC's School of Cinema-Television. In 2000, Ballantine Books published Pesce's The Playful World: How Technology is Transforming our Imagination, which explored the world of interactivity through a detailed examination of the Furby, LEGO's Mindstorms and the Playstation 2. In late 2003, Pesce was invited to the Australian Film Television and Radio School, with a mandate to redesign the curriculum to incorporate the new opportunities offered by interactive media.
Mark's recent article on hyperdistribution titled Piracy is Good? How Battlestar Galactica Killed Broadcast TV has sparked a lot of conversations.
For more information on Mark Pesce please refer to his homepage at http://www.playfulworld.com/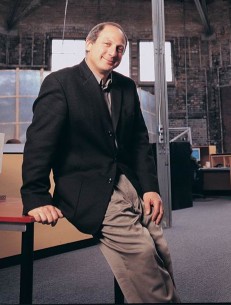 Stacey Spiegel
Founder, President and CEO of I-mmersion

Stacey Spiegel is an internationally renowned artist-cum-visionary in the world of interactive entertainment and education. A former fellow of MIT Center for Advanced Visual Study in Boston, Spiegel was declared Visionary of the Year at the 2002 Canadian New Media Awards and today heads up one of Canada's most innovative technology companies, I-mmersion, a forerunner in the arena of social computing.

After his tenure at MIT from 1985 to 1987, Spiegel became an Adjunct Professor of Architecture and Landscape Architecture at the University of Toronto, where he met his future business partner Dr. Rodney Hoinkes, a Harvard-trained expert in advanced visualization. Their partnership began to attract invitations from international groups, which led to commissions to exhibit a range of new media works abroad.

Spiegel's collaboration with Hoinkes started with a hit experience called Crossings, presented at the 1995 MultiMediale exhibition in Germany. Tens of thousands of people experienced this successful immersive/interactive experience throughout Germany, the Netherlands and Norway. One of their most popular works was at the Rotterdam City Festival where they created a new social experience challenging the Dutch image of cultural diversity. The Safe Haven project was developed in the world's largest 360-degree commercial simulator and attendance was sold out.
continue reading >>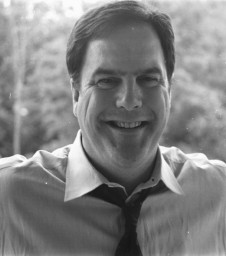 R. Michael Young
Michael Young is an assistant professor in the Computer Science Department at North Carolina State University. His interests center around the use of artificial intelligence techniques in virtual worlds lilke computer games. His work involves research the computational modeling of interactive narrative using approaches including planning and plan recognition, intelligent 3D camera control, natural language generation and architectures for integrating intelligent systems with commercial computer games. Michael was co-founder and conference chair for the recently completed First Conference on Artificial Intelligence and Interactive Digital Entertainment (AIIDE 2005). Before joining the faculty at NC State University, Michael was a post-doctoral fellow at Carnegie Mellon University's Robotics Institute. Michael has a Ph.D. in Intelligent Systems from the University of Pittsburgh and an MS in Computer Science from Stanford. In 2000, he received a National Science Foundation CAREER Award, NSF's highest award for young scientists and engineers.

For more information on R. Michael Young please refer to his homepage at http://liquidnarrative.csc.ncsu.edu/rmy/