International Keynote Speaker – Kaho Abe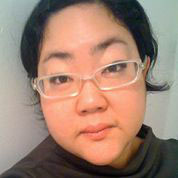 Kaho Abe is an award-winning game designer and media artist based in NYC interested in improving social and personal experiences through the use of technology, fashion and games. She is currently a Computational Fashion Fellow at Eyebeam Art & Technology Center and the Artist in Residence at the Game Innovation Lab at NYU-Poly. She researches and build games that utilize technology to bring people together face to face. An important part of her practice is sharing her work, methodologies and techniques with youth and adults through teaching classes and workshops on building alternative physical game controllers. She also co-hosts a monthly playtesting event with Come Out and Play at Eyebeam. Kaho holds an MFA in Design & Technology from Parsons the New School for Design.
Keynote Title: "Life and Death of Face-to-face interaction in Digital Games"
Keynote Abstract: I have fond memories of my childhood playing board games with family and hanging out at the video game arcade with friends. The games I played then were very social, but these days most games are console and PC games that are made for a single player to play at home, staring at a screen. While the internet allows us to play multi-player games with others online, there are things that are lost when we are not in the same physical space together. We can't read the body language, hit high fives or soak in the adoration of a cheering crowd. There's more potential for a richer experience when we play together face-to-face. Unexpected happenings can emerge! Hardware like the Wii support the idea of local multiplayer games and party games, but there are many factors that create more possibilities today for further creative development with face-to-face digital games. We have barely scratched the surface.
National Keynote Speaker – Melanie Swalwell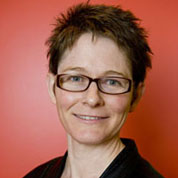 A scholar of digital media arts, cultures, and histories, Melanie has been researching local histories of digital games and software in Australia and New Zealand since 2004. Her work has been published in such esteemed journals as Convergence, Vectors, the Journal of Visual Culture, and Media International Australia. Her co-edited anthology, The Pleasures of Computer Games: Essays on Cultural History, Theory and Aesthetics, was published in 2008 (McFarland). She is currently Project Leader of the multi-disciplinary Linkage Project "Play It Again", which is concerned with the history and preservation of digital games from 1980s Australia and New Zealand. Melanie is an Associate Professor in the Screen and Media Department at Flinders University.
Keynote Title: "Games and the Hereafter"
Keynote Abstract: No one knows what a realistic life expectancy is for the first wave of digital games, those dating from the 1970s and 80s.  What we can say is that these titles are probably now in their 'twilight years'.  Despite their popularity, and their iconic status as the first native digital artform, early games have often struggled for recognition as cultural artefacts, and have not always enjoyed the care accorded other historic, screen-based media.  Whilst I am unwilling to pronounce on the death of games, death and dying are not bad metaphors to explore if we want to think about the history of digital games and their possible futures.  This paper will weave together some of the metaphoric instantiations of the death and also reincarnation of early games, for games along with discourse on games and gaming often display an ambiguity which binary states fail to capture.